A while ago the Spa centers were the only place where we can find this special relaxation we are looking for. Today with the vast-developing technologies and the ability to create home a home spa is simply a dream-come-true.
Today the possibilities for a home spa design are endless. It all depends on your taste, live style and imagination, of course. Take a look at the space you have prepared to remodel and picture in your mind your own home spa design.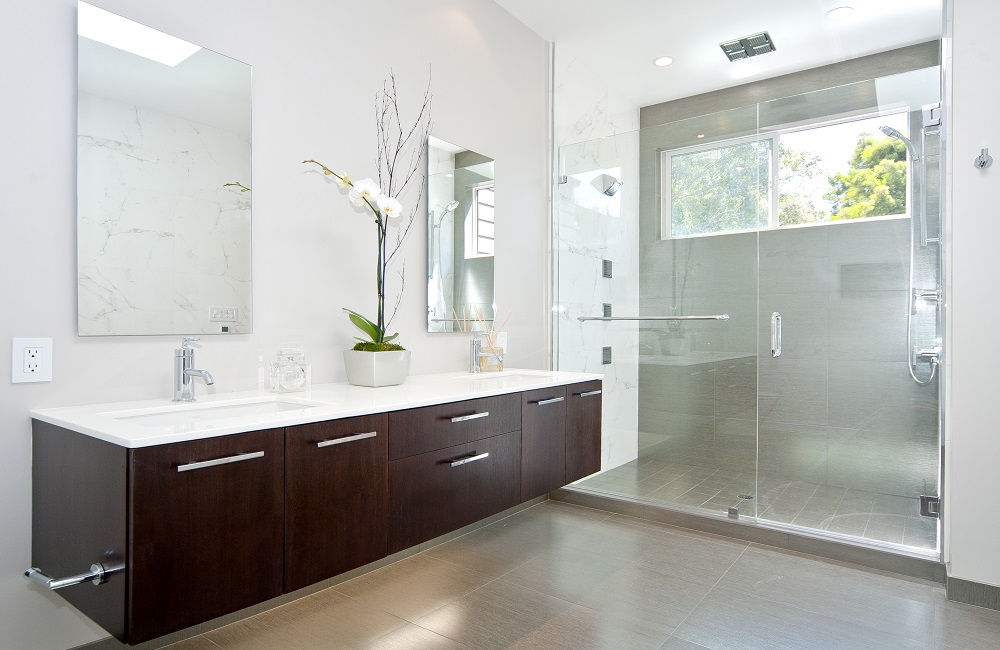 Please see below a list of design considerations to help you create a spa-like master bath:
• An extra deep soaking tub, air bath or jetted hot tub so you can fully immerse yourself in warm, soothing water.
• If you prefer showers to baths than you can create a custom shower that combines a series of showerheads and body sprays mounted on the walls and ceilings to give you an invigorating massage.
• Most shower systems come with an electronic control that will allow you to preset sprays, temperature, music, steam and water use, so you can enjoy a highly personalized therapeutic experience.
• New construction is the perfect to time to add radiant heated flooring, so you'll always be warm and toasty after your bath or shower. And don't forget the heated towel racks.
• If you like taking a long hot shower then a steam-free mirror is the perfect accessory. These mirrors automatically turn on with the lights, so you don't even need to flick a switch.
• Choose materials and finishes that enhance the overall look of your space, but also provide lifetime value. Combining natural stone, metals, glass and handcrafted tiles creates not only a stunning appeal, but also one that is durable.
• Glass is also growing in popularity for sinks, floors, countertops, toilet enclosures and glass walls around showers because it provides a sleek and eye-catching alternative to traditional materials.
• Consider a dressing area or connect a walk-in closet to both the bathroom and the bedroom.
• Elegant vessel sinks and faucets accented by lighting and stylish vanities are a gorgeous alternative to traditional bath cabinets and contribute to your opulent design.
• For a little music and entertainment, you can opt for waterproof controls and speakers that bring music directly into the shower or incorporate a flat screen TV into your wall or vanity design.
Nowadays, luxury is about more than just style, it's also about value. After all, many of the most luxurious materials on the planet (diamonds, gold and marble) are extremely durable and timeless. Because consumers are looking at their homes as a long-term commitment, many are spending time planning spaces that will continue to deliver luxury and style for years to come.