Design and Remodeling Services
Cabinets and Beyond Design Studio Designers will work with you every step of the way from the initial consultation through the design phase and the selection of cabinetry materials. We have access to hundreds of unique suppliers representing thousands of products and materials. By taking the time to get to know you and your home, your designer will ensure that you enjoy your project and receive the very best design, cabinetry, workmanship and service.
Kitchen and Bath Products
Cabinets & Beyond Design Studio offers creative, sensible design and innovative cabinetry to homeowners in North California. Your home or condominium will receive a custom look created by our talented and expert staff. We offer Design and Product for:
KITCHENS
BATHROOMS
HOME OFFICES
ENTERTAIMENT CENTERS
COUNTERTOPS
OTHER SPECIALTY ROOMS
Cabinetry
Dynasty/Omega

Since 1977, Omega/Dynasty Cabinetry has grown from meager beginnings in a small barn in the rural community of Washburn, Iowa to a leading manufacturer of all-wood cabinetry. Dynasty semi-custom and Omega Custom lines blend together offer matching door styles and finishes in both lines; your designer can integrate a few custom pieces without paying for full custom throughout. www.omegacab.com
Bellmont Cabinets by Pacific Crest

Bellmont is a family-owned manufacturer of full access cabinets (European style) are made with you in mind. The only limit is your imagination. Personalize your interior space by selecting from a wide variety of doors, styles materials colors and moldings. Create unique solutions for your specific storage needs by utilizing an extensive selection of cabinet configurations and gourmet accessories. Bellmont 1900 is a custom cabinet line that won't break your budget and Bellmont 1600 is an economy line with a custom look. www.bellmontcabinets.com
Crystal


Crystal is a family-owned manufacturer of custom cabinetry. Crystal has been hand crafting the finest custom cabinetry for the over fifty-five years. Crystal offers the largest selection of choice woods: birch, cherry, heartwood maple, maple, hickory, knotty alder, lyptus, premium alder, distressed pine, quarter-sawn white oak, red oak, and exotic wood species. Every piece is unique and stunningly beautiful.
www.ccworks.com
Merit


It was over 35 years ago that Merit Kitchens was founded by craftsmen in Vancouver, British Columbia, Canada, and began providing Western Canada with high-quality kitchens. The company has long since grown into a world-class supplier of beautiful cabinetry, representing superior quality and extraordinary value. Today, Merit™ product can be found in home throughout Canada, the United States, Japan, and China. Merit extraordinary design flexibility for endless variety combine with very competitive prices and industry-leading delivery in six weeks or less. www.merit-kitchens.com
Plato Woodwork Inc


Over a century later, Plato still builds every cabinet as a true original. Designed, built and finished to your specifications and our exacting standards, using a deft blend of state-of-the art technology and old-fashioned hands on craftsmanship to produce American made heirloom quality cabinetry for your home.
Custom inset and overlay cabinetry for all areas of the home. Custom full access cabinetry, for all areas of the home. Semi-custom framed cabinetry for all areas of the home. Custom Finishes.
Plato Woodwork improves your overall kitchen experience by offering meticulously refined quality and craftsmanship.
www.platowoodwork.com
Merillat


Merilat has been providing quality cabinetry since 1946. With nine manufacturing plants located throughout the United States and over 4,200 employees, Merillat has grown to become one of the nation's largest cabinet manufacturers and the number one builder-preferred cabinet. Merillat is offering the best selection of stylish, quality products at a variety of price levels. Merillat offers the best selection of cabinetry at a variety of price levels to provide consumers custom-quality looks and function without a custom-sized price:the semi-custom Merillat Masterpiece line and two core standard lines under the banners of Merillat Classic and Merillat Essentials – Both lines have industry's shortest lead-time for made-to-order cabinets. Delivered within 10 days! From timeless elegance to contemporary modernism, trust Merillat to help you declare you own style, with beauty, function, and cabinetry designed around the way you live. www.merillat.com Merillat Cabinets on Facebook
Schrock


Schrock Cabinetry was founded in 1961 in Arthur, Illinois as Schrock Brothers Manufacturing, specializing in beautiful handcrafted cabinetry. In 1998, Schrock became part of the MasterBrand family, the world's largest cabinet manufacturer. Today, we continue to focus on a great future that is firmly rooted in superior knowledge and expert craftsmanship that will carry Schrock Cabinetry well into the next 50 years. Beauty. Function. Strength. Performance. You'll find these values built into every Schrock cabinetry product. www.schrock.com
Appliances
KitchenAid
KitchenAid has spent decades creating innovative products for the well-equipped kitchen. The beauty of the KitchenAid goes well beyond first-glance aesthetics. Distinctive styling, superior craftsmanship and attention to detail ensure unrivaled performance every time. And because no two cooks are alike, you will find a wide range of appliances to fit your needs. www.kitchenaid.com
Liebherr

Liebherr is the worldwide leader in premium refrigeration. With over 50 years of experience in cooling, the German manufacturer sets the pace with continuous product innovation and a proactive approach to responsible manufacturing. Liebherr brings fresh, European design to the North American marketplace, providing outstanding built-in, freestanding, and fully integrated refrigeration and an extensive selection of wine storage units. www.liebherr.us
Smeg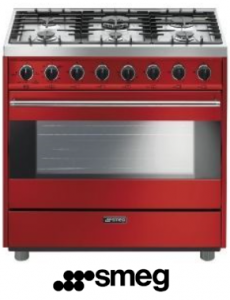 SMEG was founded in 1948 by Vittorio Bertazzoni, Sr. from Guastalla, a town near the city of Reggio Emilia in Northern Italy, and is today one of the country's leading home appliance manufacturers. The Bertazzoni family's entrepreneurial history began in the 19th century, with members of the family starting out as blacksmiths. This long, consolidated family experience working with metals eventually led the Bertazzonis to branch out into kitchen building. Initally focusing on the enameling of metals, SMEG anticipated the so-called "Italian Economic Miracle" of the 1950s and 1960s, and the desire for home comforts that increased affluence would bring, beginning to specialize in home appliance manufacturing just a few years after its founding. SMEG has been adopting policies for some years now which target the ongoing improvement of company values in terms of environmental sustainability. In fact, SMEG HQ has become a symbol of this green approach. The company's commitment to the environment consists of a particular focus on the ecological aspects of designing and manufacturing domestic appliances. The idea is to ensure maximum performance while keeping energy consumption to a minimum.www.smegusa.com
Kobe
Kobe understands that if you are like most people, the only time you use your range hood is when you want to remove excessive steam, smoke, grease, and odors while cooking. During everyday use, ventilation fans are so loud that you tend to ignore the effects that even light cooking create. The QuietMode feature is so quiet that not only would it be able to operate your range hood continuously while you are cooking, but also you can leave the hood on when you have finished; to remove the heat without the annoyance of fan noise. www.koberangehoods.com
Windcrest
Windcrest is dedicated to the design and development of unique, professional level cooking products of the highest quality and craftsmanship. Windcrest hoods are meticulously crafted of stylish durable stainless steel in a classic canopy design. Windcrest also has a line of stainless steel gas cooktops with an industry-leading burner box depth of only 2 29/32 inches. www.windcrestcnp.com
Fagor
Fagor Electrodomesticos, based in Spain is the fifth largest appliance manufacturer in Europe, the leading appliance manufacturer in both Spain and France, and the #1 induction cooktop producer in the European Market. Fagor is a worldwide leader in manufacturing components for household appliances, semiconductors, castings for the automobile industry, numerical control systems, cookware and accessories since 1954. www.fagoramerica.com
Decorative Hardware & Accessories
Häfele
Häfele is one of the leading international companies for furniture fittings, architectural hardware and technical hardware advice. Häfele has close relationships to its customers all over the world and analyses their requirements. Hafele knowledge and range of products are oriented to giving customers a competitive edge.